30 years of experience to support you
A subsidiary of the Anjuère group, created in 2017 by architects and engineers Patrick Anjuère and Lionel Jourdhier, we design spaces of all sizes and for all kinds of clients.
With a team of 15 architects, town planners, designers, engineers, quantity surveyors, programmers, and operations managers, Methods Studio applies its know-how in a wide variety of fields: offices, stores, fittings, single-family houses, collective housing, shopping malls, and technical buildings etc.
At the heart of our company
For us, every step of your project is important. From our first meeting to the handing over of the keys, it is our human relationship that takes precedence. More than a job, it is a real passion that drives us, down to the smallest detail.
We make every effort to bring your project to fruition. Our success is your satisfaction.
Your desires, your dreams, your demands: our skills
This sums up our relationship
03.

Our team of architects and experts
Catherine-Marie ANJUÈRE
Architect - Partner
Architect registered with the Order of Architects since 1985, Catherine-Marie Anjuere has a training as an architect at the School of Architecture of Versailles.
Working for 30 years in the design and maintenance of buildings, this benevolent architect, she will find for you sustainable and long-term solutions adapted to your budget.
Patrick ANJUÈRE
Architect - Co-Managing Partner
An architect registered within the Order of Architects since 1985, Patrick Anjuère studied at the Versailles School of Architecture. Drawing on his 30 years of experience in design / production / promotion, he will supervise your project from A to Z. He will enable you to plan ahead and get the best out of every project, every plot of land, and every construction.
Thomas BONNIN
Architect - Partner
Architect Graduated from Paris Malaquais in 2011 and from HMONP in 2012, Thomas Bonnin joined the Anjuère group in 2007.
With those 10 years of design and production experience, he will master your project down to the last detail.
Until the handing over of your keys and beyond, he will accompany you.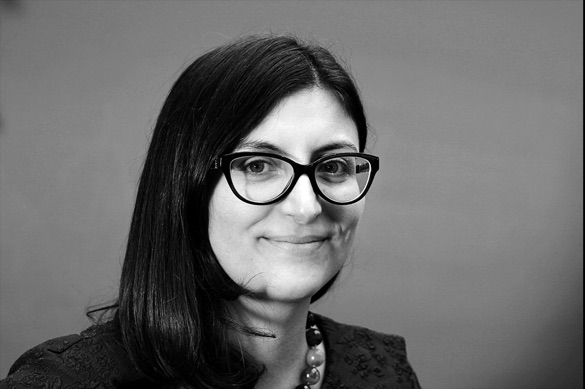 Barbara FRAHIER
Administrative secretary
Barbara Frahier, who joined the Anjuère group in 2015, has more than 15 years of experience in administrative management and management assistance. She will listen to your needs and organize matters at the agency so that your projects are completed under the best conditions.
Jihane DORMOIS
Administrative support
Joined the Anjuère group in 2016, Jihane Dormois takes care of administrative management and business relations.
An expert in management, she will be responsive when you need it.
Louis LALLEMAND
Project manager
European trained architect, at the Politecnico di Milano school and French engineer, at the Ecole Centrale de Nantes.
Louis Lallemand is naturally calm and precise. He will be able to adapt to the delicate situations that a site can present.
In collaboration with the designer office, he likes to share his execution knowledge.
Adrien PUGA
Works supervisor
Currently training as a works supervisor on a work-study basis, Adrien Puga is constantly evolving within the group. He will be able to answer your questions and will not hesitate to check with project managers when making choices.
Clement MAQUET
Project manager
European trained architect, at the Politecnico di Milano school and French engineer, at the ESTP.
Clément Maquet already has a proven experience in project and execution monitoring. Keeping his calm in all circumstances, he will know how to keep a cool head for the realization of your project.
Julie GOUET
Designer
Julie Gouet joined the Anjuère group in 2011 and earned her state certification as an architect in Versailles in 2012. She is focused and skilled in 3D design on software such as Revit. Thanks to her, your will be able to optimize your building plans quickly and accurately.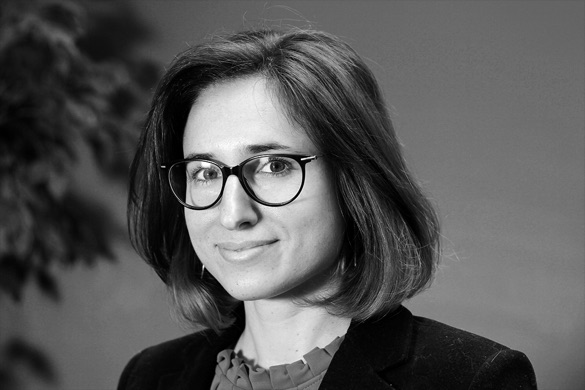 Anise BEN MUSTAPHA
Designer
Anis Ben Mustapha joined the Anjuère group in 2011 and graduated from the Tunis School of Architecture in Tunisia in 2012. Trained in 3D visualization software such as 3D Max or Revit, he will create such incredibly realistic plans you will get a real feel for your project.
Pierre LEFRANC
Architect - Partner
An architect registered with the Order of Architects since 1979, Pierre Lefranc has been self-employed since 1981. Drawing on 40 years of experience in designing and construction site supervision, he will put together a tailor-made project for you. In recent years he has been specializing in co-ownership work. Given his extensive technical knowledge, he will be able to answer all your questions.
Jean-Luc KOKELKA
Works supervisor
After gaining general business experience, Jean-Luc Kokelka became a works supervisor. He is able to explain any technical solutions and find the one best suited to your project.
Marie-Luce LEFRANC
Executive assistant
An executive assistant to Pierre Lefranc for many years, Marie-Luce Lefranc knows all there is to know about the life of the company and its workings. She will provide short, quick answers to any questions you may have.